Emmanuel Christian School has a vibrant music programme run by Mrs Naomi Langford.
Naomi teaches music to classes on a weekly basis and also directs the school choirs, orchestra, band, as well as a range of performances/concerts including Kids for Kids, The Christchurch Schools Music Festival, Strum Strike Blow and the school production.
We also have a number of itinerant music tutors who come in to the school to teach a variety of instruments.
Currently we have tutors who offer lessons in violin, cello, piano, guitar, ukulele, drums, brass and woodwind. Some tutors offer group lessons as well as individual lessons.
Lessons are held during school time in either the Hall, Music Room or Library, your tutor will let you know.
If you are interested in lessons please contact the music tutor directly for more information.
In many cases the tutors can also arrange for a hire instrument.
Adrian Dalton, Brass Instruments
chchchooba@y7mail.com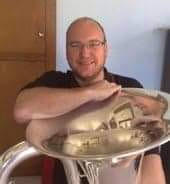 Adrian has always been a Tuba player since starting out aged 7 at the Talbot County Combined School Band in his native Dorset (UK).
In 1997 he moved to Yorkshire to study music under Philip McCann and Andrew Duncan at Huddersfield University. Whilst living in the heart of brass band country he appeared with Brighouse & Rastrick and the world famous Black Dyke Mills Band. He graduated in 2000 and continued to live and teach in the area until moving to Gloucester in 2004 where he played for The Flowers Band under the baton of Philip Harper.
Adrian's love of Christchurch started as early as 2003 when he played for local A-Grade band Canterbury Foundation Brass at the NZ National championships in Rotorua whilst on a backpacking trip with his now wife Olive. He returned the following year for another enjoyable national contest here in Christchurch. Adrian, Olive and their two daughters Catherine and Eabha made the permanent move here in September 2011.
July 2015 saw Adrian crowned as the NZ National BBb Bass Champion and he continues to be in demand as a soloist and player with some of the country's leading bands.
He is a busy local independent Brass Tutor with a roll of 70 young students. Along with fellow tutor Bill Vail he formed Nor'west Brass in 2014. That band continues to strengthen and are currently ranked as a C Grade contesting band in their own right. Adrian remains as their Development Director and is responsible for young player recruitment as well as the critically important job of conducting their beginner band.
Adrian is also the Principal Conductor to the Canterbury Provincial Brass Band Association's Youth Band and has led them on successful camp weekends and public concerts in 2018 and 2019.
Maree Parr, Woodwind Istruments (flute, clarinet, saxophone)
mareeparr@gmail.com
Anne Robinson, Violin, Viola
annejohnrobinson@gmail.com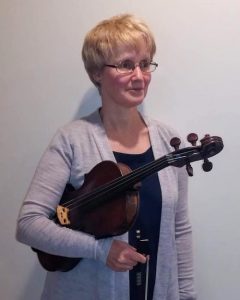 Janet Cubey, Cello
contact annejohnrobinson@gmail.com for info on all Christchurch School of Music Itinerant Strings Lessons
Liam Dodge, Drums
office@monstermusic.nz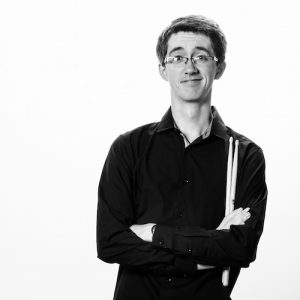 Liam Dodge is a multi-instrumental musician from Christchurch, NZ. First starting on the drums when he was 9, he picked up guitar a few years later and quickly gained performance experience through church and school bands. Now at the age of 23, he has since completed a Bachelor of Music Arts at ARA Institute, toured around the country and begun tutoring music. Liam also has a particular interest in recording music from home, and is constantly writing and improving his production skills. With his laidback personality and years of experience working with kids, Liam is a fun tutor to learn from.
Phil Parks, Guitar, Ukulele
office@monstermusic.nz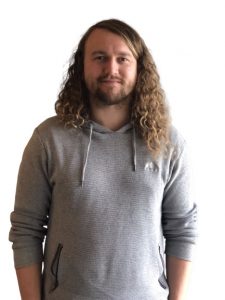 Phil Parkes has been a part of the Christchurch music scene since 2012, playing guitar and bass for several bands as well as releasing and gigging songs under his own name. With a bachelor of music from vision college and several years of teaching experience, Phil currently splits his time between coordinating the bands of two local Churches (running rehearsals, coaching musos and singers through live performances every week and mentoring young musicians) and teaching guitar and ukulele for us at Paparoa Street School. Phil's passion for music and seeing the next generation discover a love for their instrument continues at home with his own two daughters and talented pianist wife. Phil will strive to get the best out of his students, eager to pass on what he loves about music to anyone willing to work hard and chase their dream.
Haram Lee, Piano
hrhorn@hotmail.com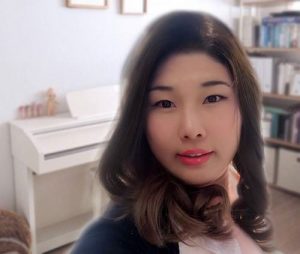 Haram Lee-Bachelor of Music , Dip ABRSM
Haram is very experienced in teaching piano to students aged between 5 to 18.
She really enjoys working with students and families from diverse cultures.
She has many students who have achieved great results in their exams.
Haram offers individual lessons for children of all ages from new entrant level.